Bike Fitting
Not all BikeFits are the same.... even though some may try and tell you so.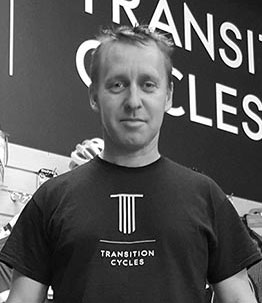 Meet accredited bike fitter Michael Latimer.
With fourteen years of professional experience getting cyclists of all ages and abilities dialled into a fantastic cycling positions for all disciplines you can be sure he'll leave no measurement unchecked, no adjustment un-tweaked. Michael has worked with road cyclists from newbie to NRS level, triathletes with their first aerobar setup through to Kona Ironman athletes.
Our standard TransitionFit bike fitting sessions are very thorough....but we are more than capable of taking it to the next level.
Our fitting studio is outfitted with a Purely Custom BikeFit PRO adjustable jig.....slow-motion video, accurate power analysis, amazing adjustability and full software suite for the most precise, powerful and comfortable fit you can get.
"Comfort, Control and Power....have it all!"
Book a Bike Fit
Our TransitionFit sessions are run on Thursday evenings and Friday mornings. These sessions take about an hour. However, a PrecisionFit session can take up to 3-4 hours and so we run these from 2pm on a Saturday afternoon. While we can try and fit around your schedule there are limitations, so please indicate your preferred time and date using the form below and we'll get in touch.
We will then call or email you to discuss your appointment and what you need to bring.
*with all new road bikes, triathlon, mountain and fitness bikes over $750
Please Contact us for more information